Tune Into Nature, Wherever You Are
Listen to plants at home, in the garden, or on the trail and explore your connection to the world around you.
As Seen In

What Is Plant
Music?
Plant music is a way of monitoring electrical signals of plants as sound. Through patented sonification technology, PlantWave measures biological changes within plants, graphs them as a wave and translates the wave into pitch.
With PlantWave, every single note you hear is a real-time expression of a shift in a plant. The more active a plant is at any particular moment, the more notes you'll hear. When a plant is less active, it will often drone or even stop producing notes.
Get PlantWave
"Feast for Ears & Heart."
Experience PlantWave In 3 Easy Steps
Turn It On
Turn on your PlantWave and gently connect it to your plant with electrodes.
Connect
Open the PlantWave app and connect it wirelessly to your PlantWave device.
Listen
Listen with headphones or pair your phone to a Bluetooth speaker.
Great For Many Life Scenarios
"It's great for putting me in the moment and also conditioning my brain to get into a good zone for working and sleeping."

Addicted to PlantWave
"I've fallen in love with this device and it's a part of my daily life ever since I got my hands on it."
Easy To Travel With
"I love how small it is. It's incredibly easy to travel with and I'm just starting to dive into the world of plant music creation."
Total Surprise
"It was a surprise to hear how active our orchid is and how the music changes through a day's cycle."
This Is Amazing
"I love listening to the plant by my bed. It's a great sound for meditation and deep listening and relaxation."
Tune In & Tune Out
"PlantWave allows you to create beautiful soundscapes with your very own plants. Meditative soundscapes with the ability to change the key and scales of notes being played."
10,000+ Are Already Tuning In
PlantWave listeners report feeling more relaxed, connected and inspired when listening to plants. They're listening at home, in the garden and on the trail.
Shop Now
Nature's Song at Your Fingertips
PlantWave is a sensor that connects to our free app for iOS and Android. The app has collections of instruments we've designed for plants to play. We call these soundsets.
Each soundset represents data from plants in a different way. Choose the one that feels right for the moment or the type of plant.
Get PlantWave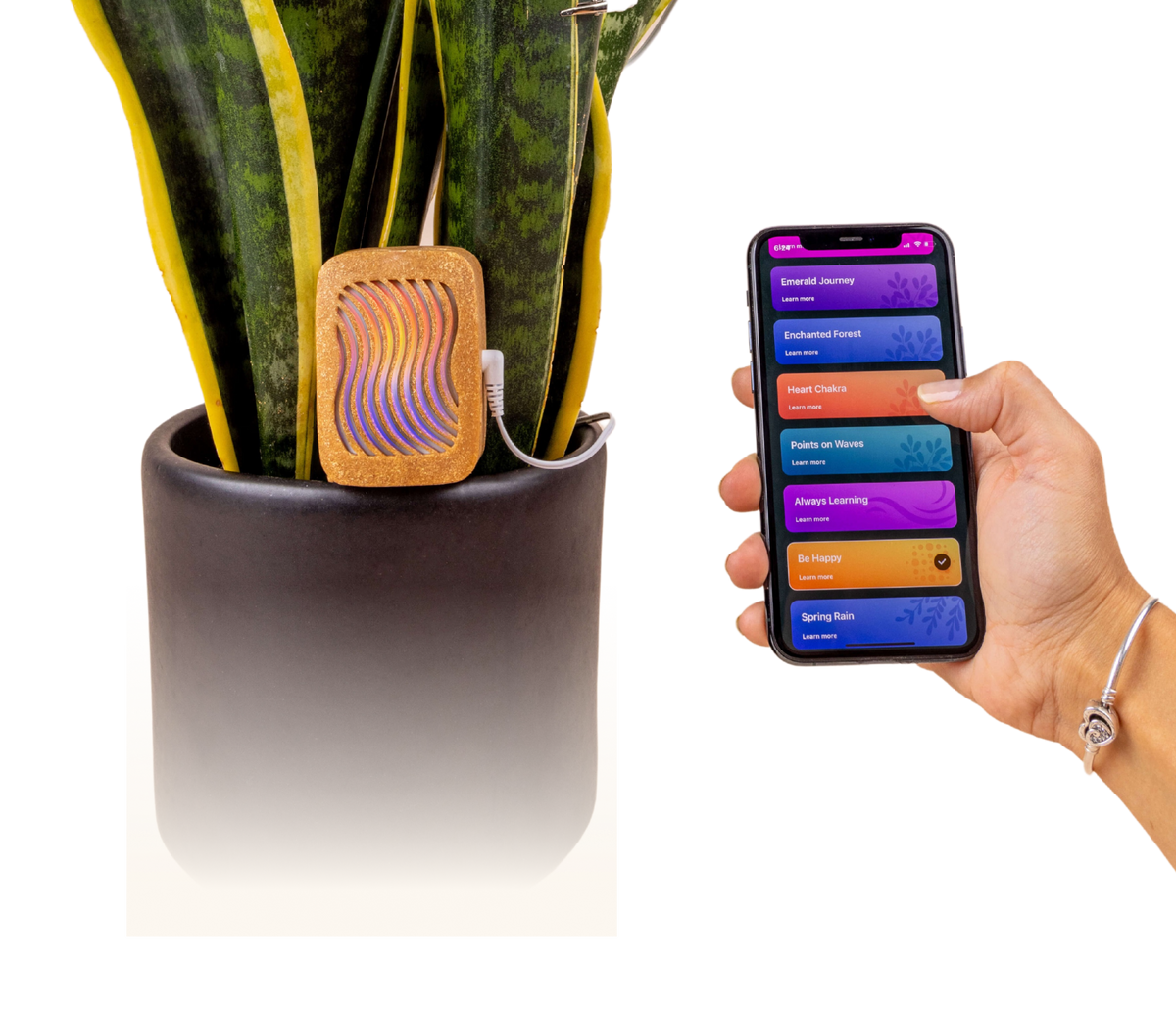 In the Studio
On the Trail
During Yoga & Meditation
At Home
In the Garden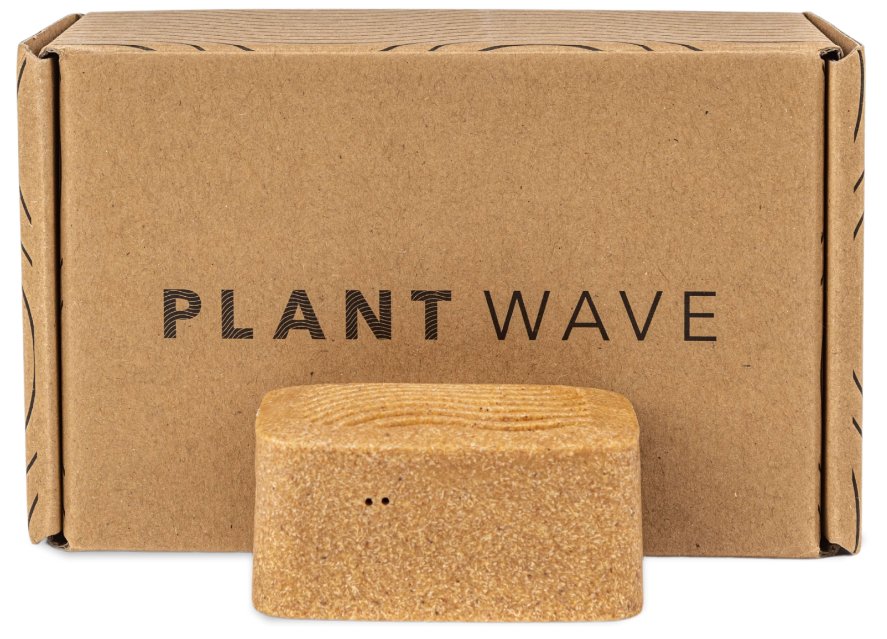 Get PlantWave Today
Listen to the music of a hundred-year-old tree, an exotic flower, a mushroom, or even a simple houseplant, and bask in the tranquility and increased sense of presence that comes with it.
Buy Now
Expedited Shipping
Ships in 1-2 business days right to your door.
14-Day Satisfaction Guarantee
You can return the product within 14 days of arrival for a full refund, no questions asked.
1-Year Warranty
Every PlantWave device comes with a 1-Year warranty.